Southern Trading Australia Pty. Ltd.
- Corporate
About us...
Welcome to Southern Trading Australia Pty. Ltd., one of Australia's leading boutique suppliers of specialty seafood products. This site will provide you with a little information about our company, its products, the people and its services.
Company Profile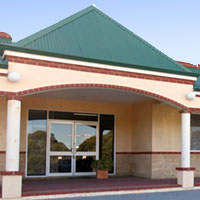 Southern Trading Australia Pty Ltd, formerly Southern Trading Co, has an accomplished record 20 years extensive experience in the sourcing, processing and exporting of its premium seafood products to both the national and international markets.  The company's success as a global seafood exporter of boutique seafood products, has earned it a reputation for quality of product and for high level consumer focus to meet the demands and discerning requirements of its valued long term and potential customers.

Southern Trading Australia Pty Ltd sources it premium caliber seafood products from the pristine waters of the Indian Ocean off the coastline of Western Australia. The company has its own efficient and hygienic AQIS approved processing facilities ensuring world class quality control and product reliability.

Southern Trading Australia Pty Ltd is justifiably proud of being Western Australia's leading supplier of deep water crystal crab and abalone to the international markets. Our business developed the international market for crystal crab and continues to be the world leader in the catching, processing and distribution of this highly prized product.
Where we are...
Southern Trading Australia Pty. Ltd.  is located at 16 Emplacement Crescent, Hamilton Hill, Western Australia, 6163. This property houses the business' office, warehousing, processing, freezing and live facilities. The property is owned and controlled by a company associated with the Directors.
---